Venue & Hospitality
Venue: Osaka,Japan.
Conference Dates: July 10-11, 2019
Hotel Services & Amenities
Audio/Visual Equipment Rental.
Business Center.
Business Phone Service.
Complimentary Printing Service.
Express Mail.
Fax.
Meeting Rooms.
Office Rental.
Photo Copying Service.
Secretarial Service.
Telex.
Typewriter.
Video Conference.
Video Messaging.
Video Phone.
ATM.
Baggage Storage.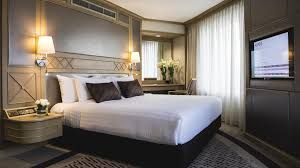 Transportation
From Kansai International Airport to the Hotel Located at Izumisano city, Kansai International Airport is conveniently accessible via limousine airport bus, taxi, Hotel limousine car and train. Limousine Airport Bus The limousine airport bus departs from Bus Stop 3 on the arrivals floor of the airport. Take the bus bound for Osaka Nanko for JPY1,550 per person. The first bus departs at 09:10am and the last bus departs at 9:10pm. Travel time is approximately 50 minutes. Please click here for timetable. Taxi A direct taxi ride from the airport to the Hotel would cost approximately JPY14,000 per car (4 persons maximum ). The travel time is approximately 45 minutes depending on traffic. Note: this is the most convenient way to reach the Hotel outside the operating hours of the limousine bus service. Hotel limousine car Hotel limousine takes approximately 45 minutes depending on traffic and costs JPY16,000 per car per trip. Advance reservation is necessary via our Concierge department via email
[email protected]
Train Go to the Nankai line and catch the train to Namba. This part of the journey takes approximately 50 minutes. Transfer to the red subway line "Midosuji" and catch the train to Umeda station. Look for the JR Osaka exit then proceed to the Hotel shuttle bus stop by taking the Sakurabashi exit. This bus service to the Hotel runs daily from 8:30am to 10pm, every 30 minutes and travel time is approximately 25 minutes. Total travel time is approximately 2 hours. *First train departs at 05:45am and the last train departs at 11:59pm. Note: For travel from the airport after 9pm, go to the Nankai line and catch the train to Namba. Exit the station completely and catch a taxi to the Hotel. Approximate cost is JPY5,000 JPY per car (4 persons maximum ) and travel time is approximately 30 minutes.
About City
Osaka is located on the main island of Honshu, roughly in the center of Japan which includes population of 2.69 million and an area of 225.21 square kilometers. Osaka is 2nd largest city in the Japan and 13th largest city in the world also it is considered as world's 3rd most secure city. The Osaka city is divided into two areas: the Umeda area which is known as Kita and the Namba area, which is called as Minami. Osaka is charmed and relaxed city which is famous for food, fun and nightlife also it is a great place to discover about the Japanese history. Osaka has the potential to lead Japan's economy along with the Tokyo. Osaka has a large-scale market and developed urban infrastructure, also it has many other strengths as well such as technology, tourism, sports and culture.
Kansai International Airport is the nearby airport to the Osaka which is a highly convenient transportation system including the 24-hour and it welcomes around 7 million visitors around the globe every year. Osaka is known for its arts and culture which includes historic sites and cultural properties, rich food culture and abundant tourism resources.
Osaka is rich in cultural and tourist attractions such as the most beautiful in Japan- Himeji Castle, the largest lake in the Japan-Lake Biwa, former capitals Nara and Kyoto, Shinto power spots Mie and Wakayama prefectures. Osaka is an aqua metropolis where water bus or a cruise is most preferable instead of using the roads, trains, or subway. The main tourist attractions in the Osaka: Universal Studios, Osaka Aquarium, Minami (Namba), Tenjin Matsuri, Osaka Castle, Sumiyoshi Taisha, Shitennoji Temple and many more.
Osaka is a clean, safe and beautiful place to visit for the business purpose and for enjoying holidays with the family as well.
Conferences By Continents
USA & Americas
Asia-Pacific & Middle East
Europe & UK
Medical & Clinical Conferences
Mail us at
Drop us an email for Program enquiry.

Sponsors / Exhibiting / Advertising.

General Queries.
Be a member and support us
Authorization Policy
By registering for the conference you grant permission to Conference Series LLC Ltd to photograph, film or record and use your name, likeness, image, voice and comments and to publish, reproduce, exhibit, distribute, broadcast, edit and/or digitize the resulting images and materials in publications, advertising materials, or in any other form worldwide without compensation. Taking of photographs and/or videotaping during any session is prohibited. Contact us for any queries.